FRINGE Warszawa | 28.09-01.10.2023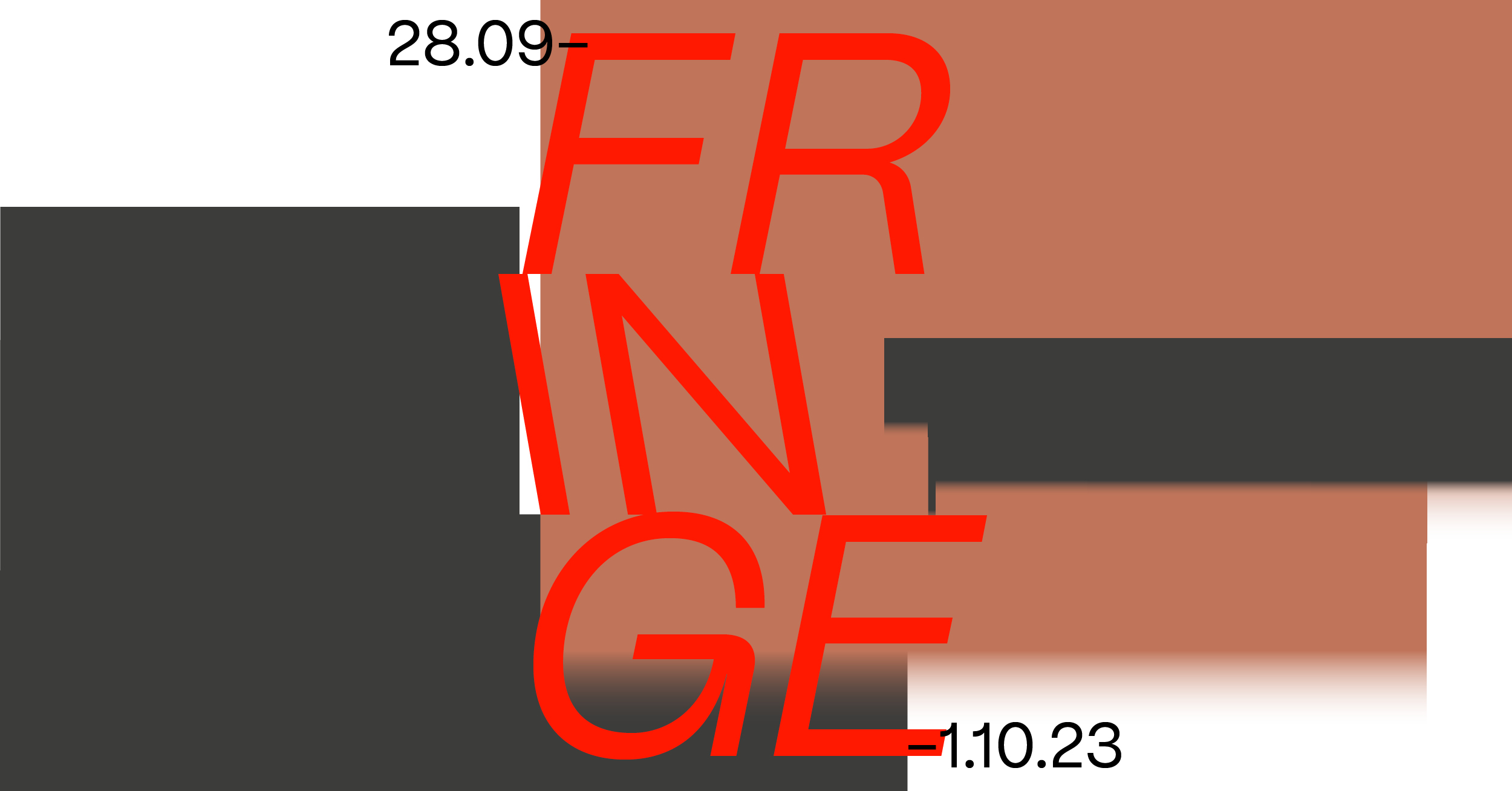 What started last year as a super quick effort to gather together to promote and support the independent scene in Warsaw has now transformed into a pretty full-on organism. A lot more energy has gone into opening this up and to keeping it flexible, and we continue to learn so much as the process evolves. As such, we have established some basic principles for how we consider FRINGE:
***FRINGE is proof that the art scene in Warsaw is diverse; that it includes undisputed artists, curators, projects, places, events, communities, ideas, and initiatives (even if only temporarily), and that it is not subject to one narrow definition - it is fluid, bottom-up, alive, grassroot
***FRINGE largely represents the non-commercial scene in the city, and is an opportunity to make visible works/projects/initiatives of all positions: from emerging to established, from the periphery to the center.
***FRINGE is accessible, and is intended to grow and expand organically. It is not a closed circle. Anything, anyone can be FRINGE.
🔥This year we have 22 projects / spaces joining FRINGE🔥
Kreski i kropki /
@rafaldominik
STROBOSKOP /
@stroboskop_art_space
Vanish Gallery /
@vanish.gallery
Ziemniaki i /
@ziemniaki_i
Przyszła Niedoszła /
@przyszla_niedoszla
Inne Towarzystwo /
@innetowarzystwo
marszałkowska 18 /
@marszalkowska18
Lila Hart | art showroom /
@lila_hart_
Warsaw Bauhaus / Curie City /
@warsaw.bauhaus
Lescer /
#lescer
JIL /
@jil_warsaw
SAUNA /
@saunaplatform
Galeria Promocyjna /
@promocyjna
@stroboskop_art_space
@superbien_berlin
Konrad Maciejewicz /
@konradmaciejewicz
Sebastian72 /
@umysl_biedaka
Radio Uziemienie /
@radio.uziemienie
Girls and Queers to the Front /
@girlstothefront_
Pracownia Wschodnia /
@pracowniawschodnia
Solatorium /
@solatorium
Spółdzielnia Takładnie
@coop_takladnie
Nerdka /
@nerdkacollective
Turnus na Wolskiej /
@turnusik
@turnus.na.wolskiej
Please check individual projects for exhibition information; map + leaflet coming soon.
---