Paweł Żukowski + Małgorzata Halber





ZBĘDNE ŻYCIA (DISCARDED LIVES) | 03.09.-25.09.2021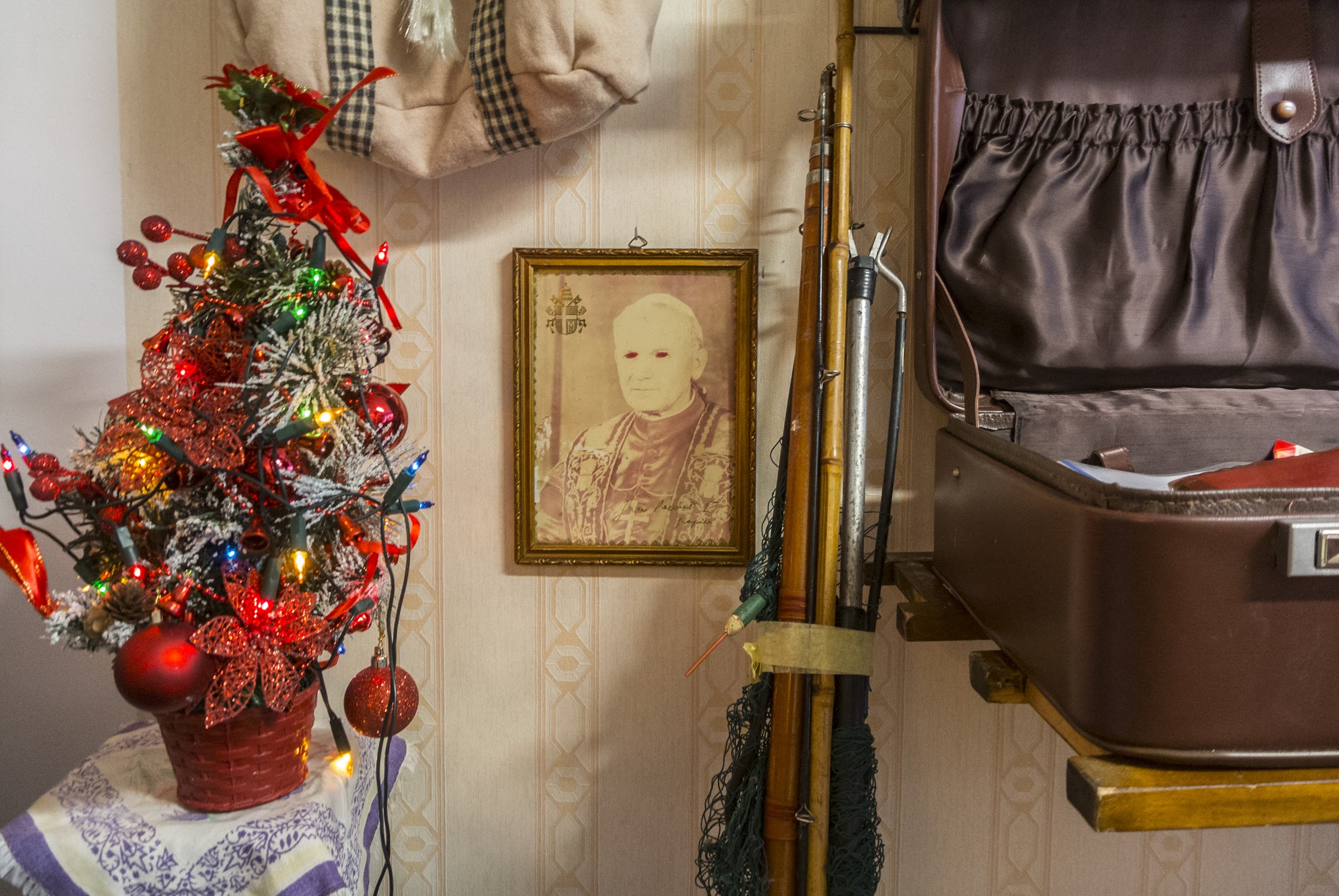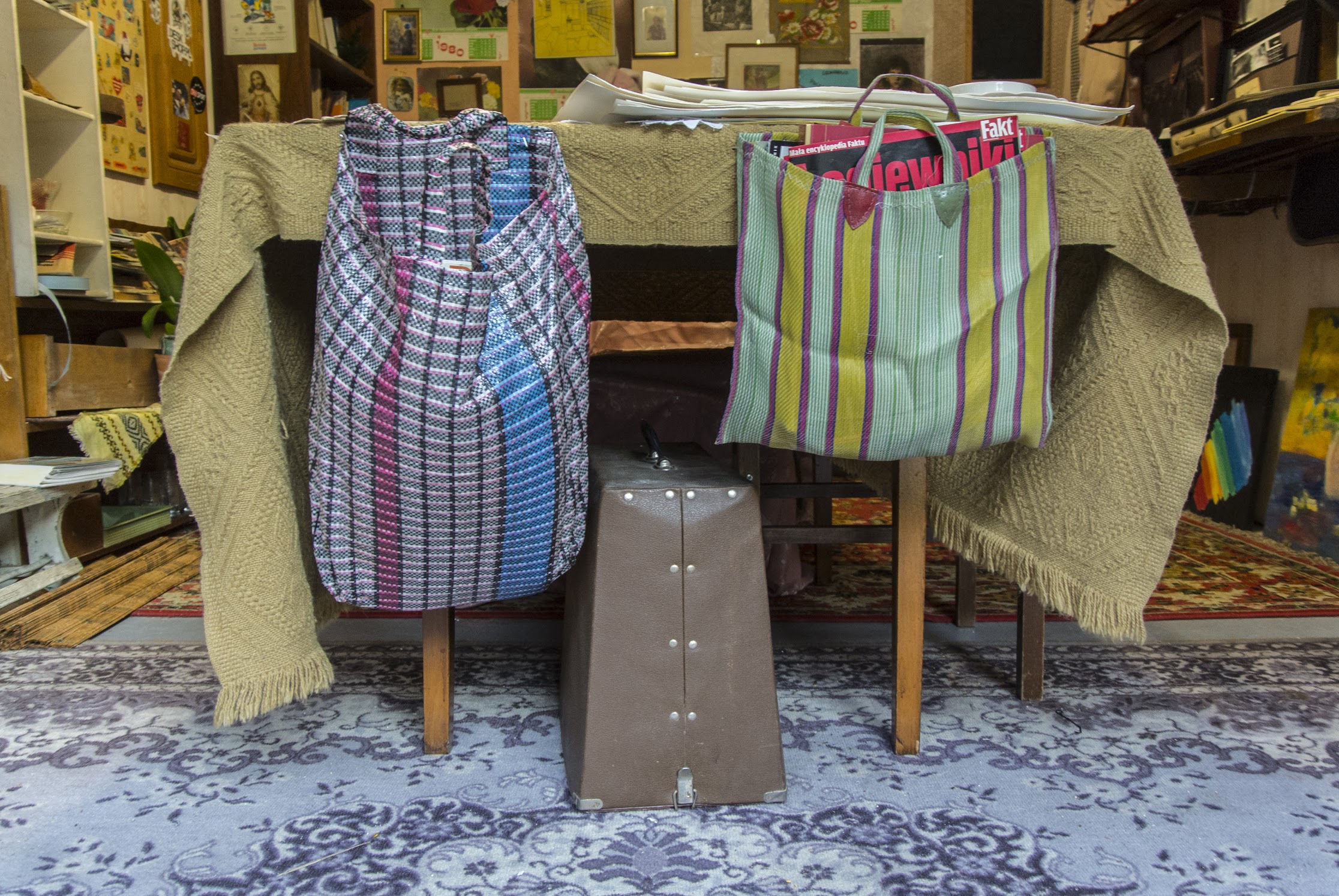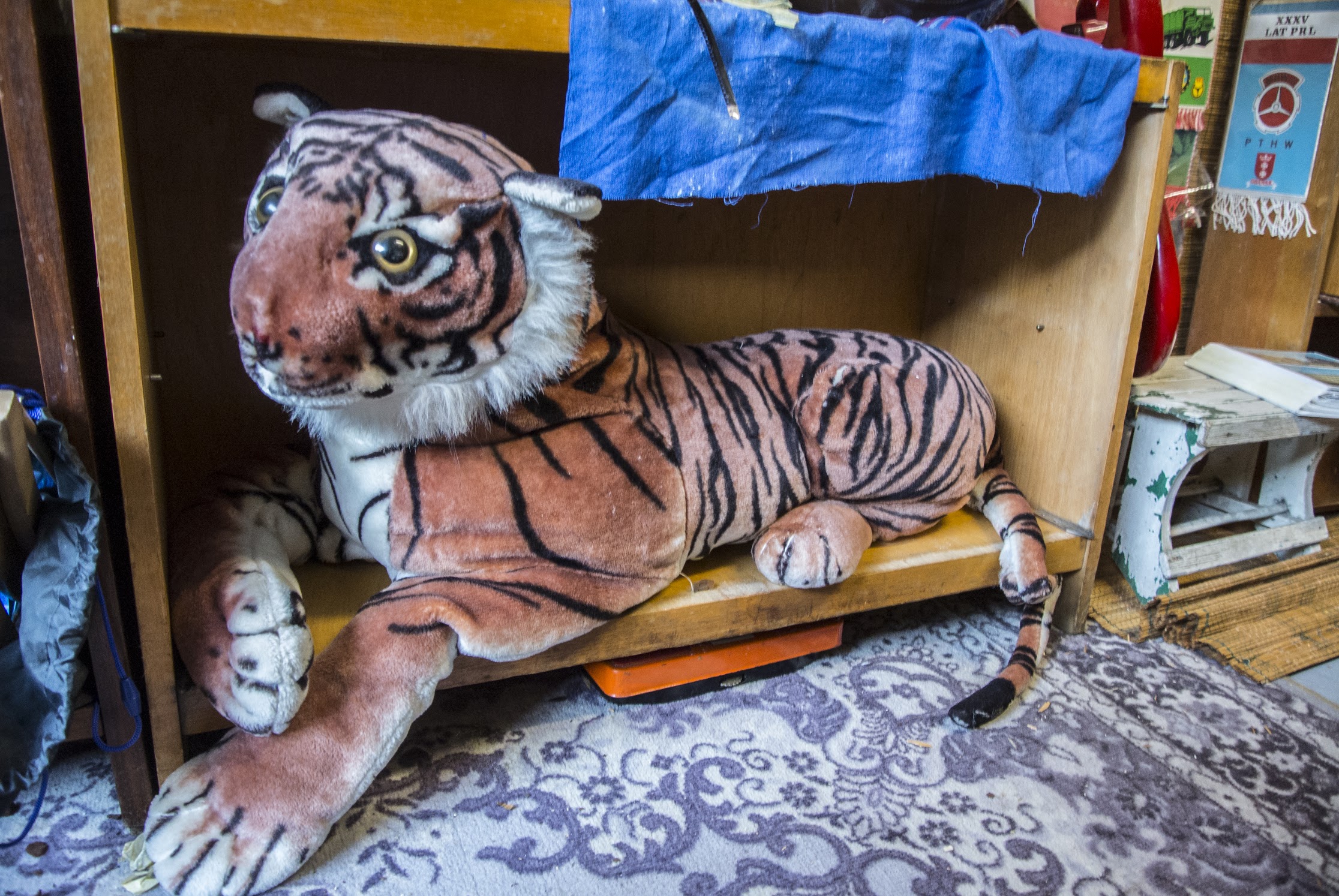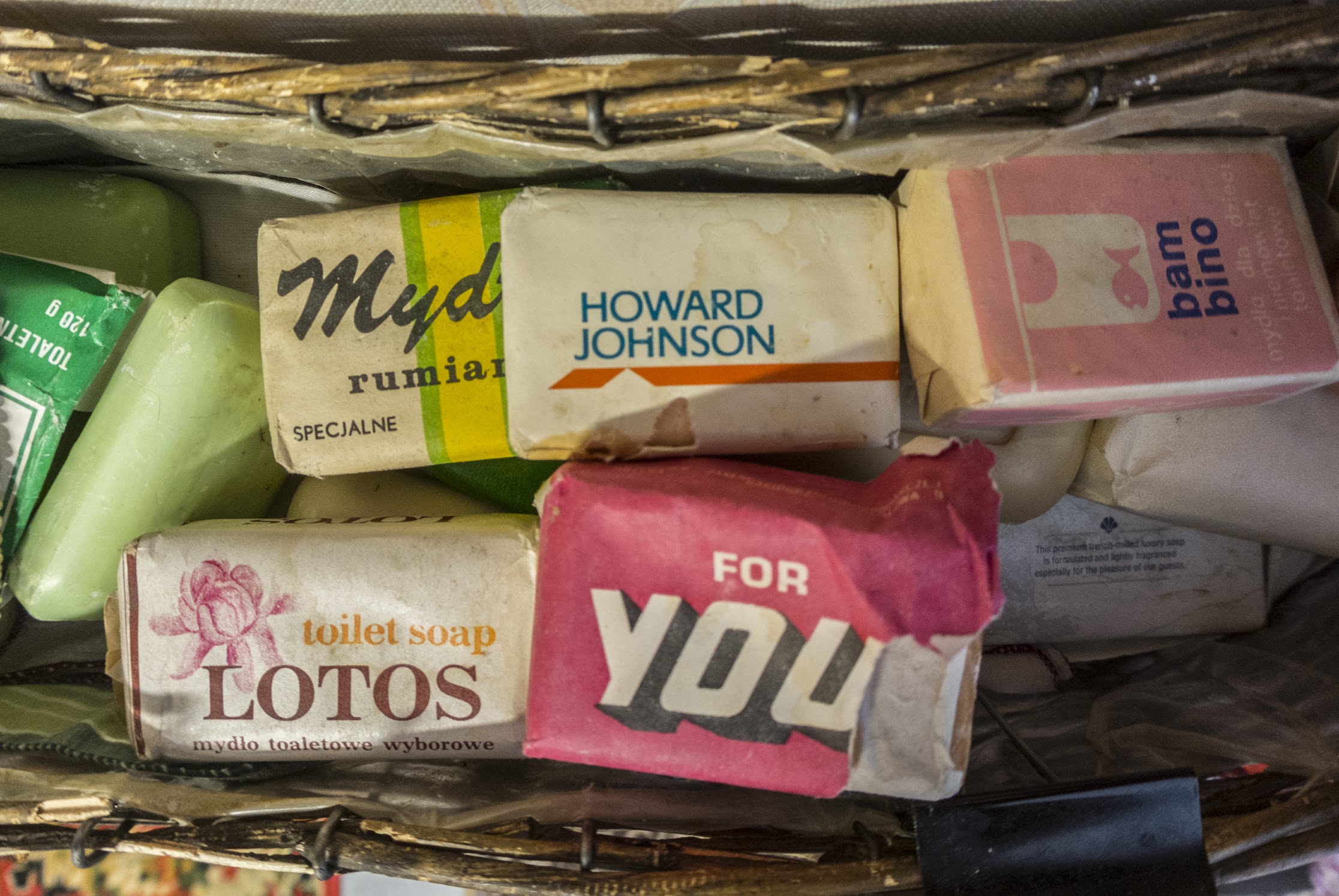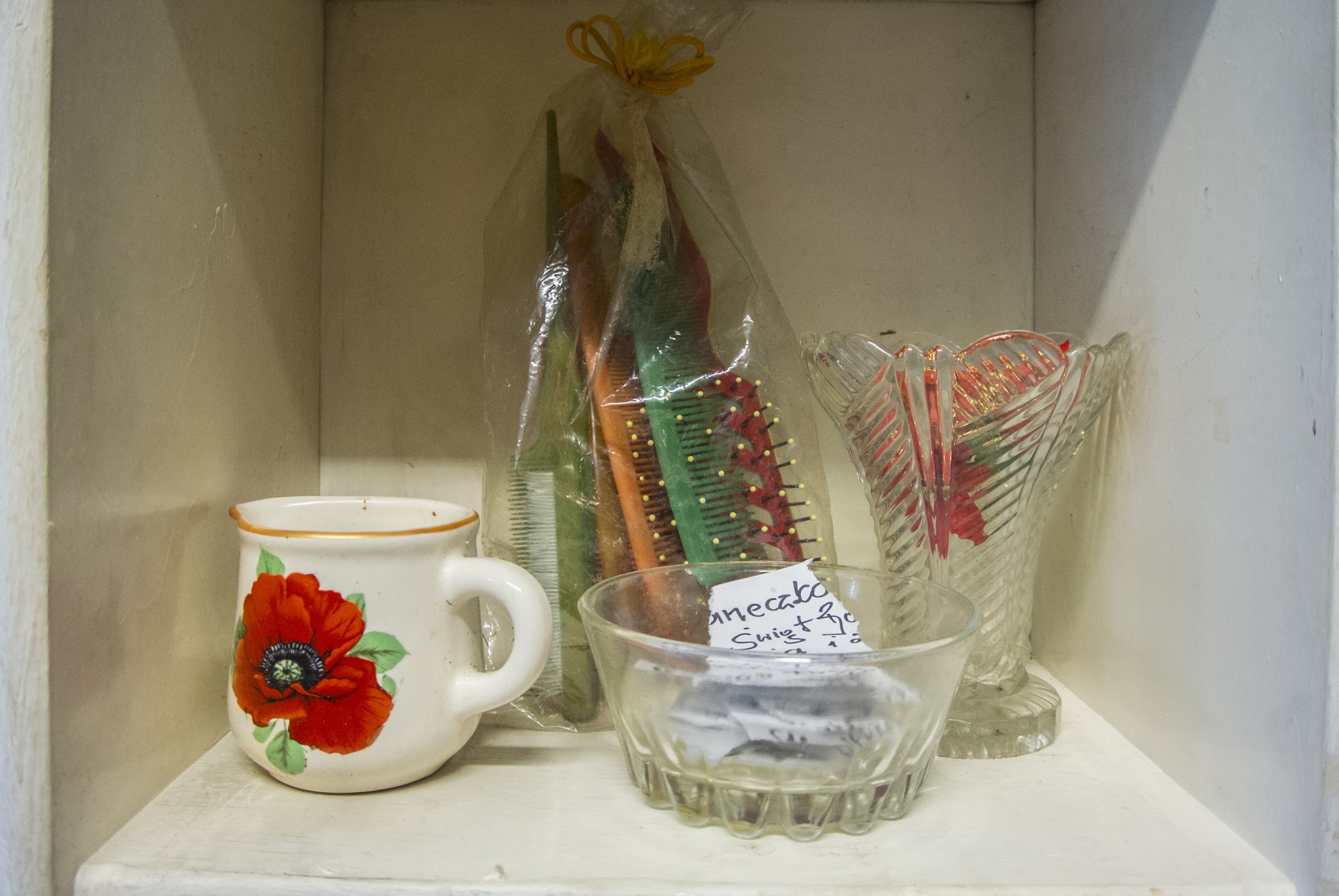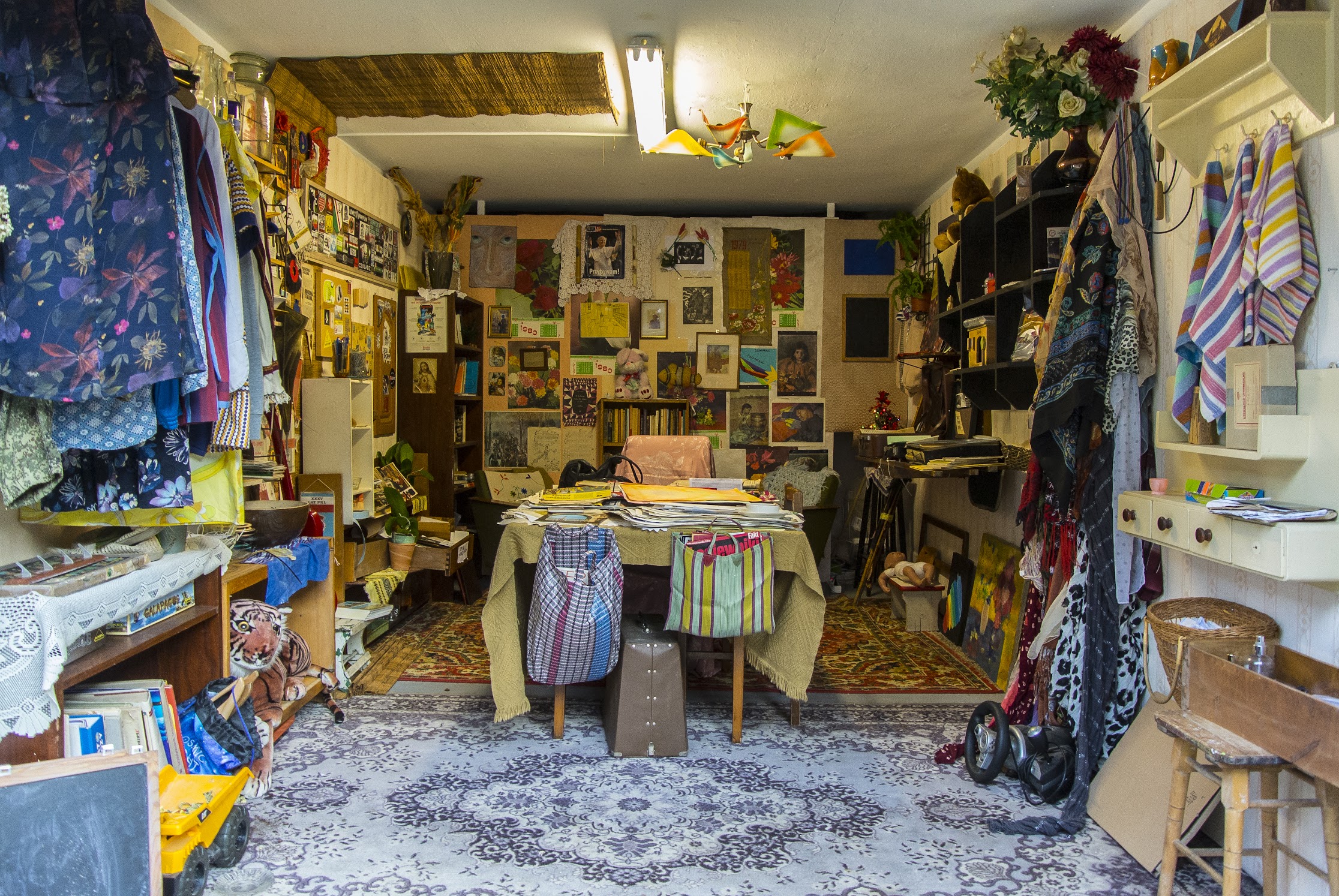 There are objects which, when juxtaposed with each other, whether crowded on a dusty bookcase or piled together on the ground, create an unusually strong emotional field between themselves and between us - the viewers. If we choose to follow a strictly phenomenological path through life, then surely the magnetism of certain objects, structures, and their combinations, will be impossible to escape.

Małgorzata Halber and Paweł Żukowski's collection of, worn, damaged, and at times, odorous found-objects are accumulated through a hobby they both share, which is compulsively bringing home discarded objects. It is in these piles that Żukowski finds the cardboard and veneers for his text-based banners, and where Halber collects the old papers which she then transforms into delicately composed books for her private note-keeping, but which she also gives to her friends and relatives. They find their materials for these ritual transformations randomly near sheds, display cases, and garbage containers. If someone throws away old documents, photographs, yellowing diplomas or commendations from long-defunct workplaces into a container, they will most likely be found alongside various types of memorabilia, decomposing or broken-down furniture, clothing, toys, and other dimensional objects. These MPO containers contain other people's lives which have been subjected to careless destruction and deconstruction. Are these the things left by the dead?

By crowding these otherwise trashed materials in one warehouse, in one garage - in this case, the space of Stroboskop Art Space - the emotional field becomes filled not only with a grungy nostalgia: mass-produced objects from a not-so-distant past cast into collective oblivion, but also reveals a deep tenderness, subtle embarrassments, and simple curiosity. We know this complexity of feelings well from the times when we were first learning how to create meaning and visual language, from a time when we were all a bit more innocent.

Innocence and tenderness are the key protagonists in this work by Halber and Żukowski, both of them working across different disciplines from literature to drawing (Halber) to happenings (Żukowski) to explore the boundaries of sincerity, renouncing confrontational, studied, self-creation. Their artistic selves are coherent, yet far from balanced. They tell stories with deep emotion, sometimes delivering with a punch straight to our soft underbellies. Discarded Lives touches on the primal, emotional, magnetic fields we carry within us from the beginning of our own stories. Each of us has a warehouse of unneeded or unwanted objects, of difficult experiences and shameful roots. And, if these dungeon-like personal spaces remain tightly closed, then Halber and Żukowski's claustrophobic installation has the potential to strike a nerve like an electric shock.

Discarded Lives exposes the sincere curiosity and desire of Halber and Żukowski to create a sanctuary from what has been cast away.



-Text by Natalia Fiedorczuk


Opening Friday, 03.09
18:00-21:00

All items collected for the exhibition were given away during the closing on September 25, 2021.




---

Istnieją przedmioty, które zestawione ze sobą, stłoczone na zakurzonym regale tworzą między sobą i między nami - oglądającymi - niezwykle silne pole emocjonalne. Jeśli wybieramy, aby przez życie podążać ścieżką ściśle fenomenologiczną, to z pewnością magnetyzm określonych obiektów, struktur i zestawień nie umknie naszej uwadze.

Stłoczone, przeżute, cudze, uszkodzone i dziwnie pachnące obiekty znalezione przez Małgorzatę Halber i Pawła Żukowskiego wyrastają z dzielonego przez oboje hobby, jakim jest kompulsywne przynoszenie do domu śmietnikowych fantów. Żukowski znajduje tam kartony i forniry do swoich literackich transparentów, Halber - zbiera stary papier, który następnie przetwarza w precyzyjnie zakomponowane zeszyty do prywatnych zapisków, którymi obdarowuje przyjaciół i bliskich.

Jednak oboje znajdują w okolicach wiat, wystawek, kontenerów i wewnątrz altanek nie tylko materiały do swoich rytualnych przetworzeń. Jeśli ktoś wrzuca do kontenera stare dokumenty, zdjęcia, pożółkłe arkusze dyplomów i pochwał dawno nieistniejących już zakładów pracy, to w tym samym kontenerze znajdą się też obiekty trójwymiarowe. Pamiątki, zdekompletowane meble, odzież, zabawki. W kontenerach MPO znajduje się cudze życie poddane niefrasobliwej dekonstrukcji. Czy to rzeczy po zmarłych?

Jeśli stłoczymy "zbędności" w jednym magazynku, w jednym garażu - w tym przypadku jest nim przestrzeń Stroboskopu - pole emocjonalne wypełni się nie tylko tandetną nostalgią. Masowo produkowane przedmioty z niedalekiego kiedyś poruszają zbiorową niepamięć, odsłaniając czułość, zawstydzenie i ciekawskość. Owe uczucia znamy dobrze z czasów, kiedy dopiero uczyliśmy się wizualnych znaczeń, z czasów, kiedy wszyscy byliśmy jeszcze niewinni.

Niewinność i czułość - to określenia, których nie sposób pominąć, kiedy przyglądamy się twórczości Halber i Żukowskiego. Oboje - w swoich międzygatunkowych działaniach, między innymi w literaturze oraz rysunku (Halber) czy happeningu (Żukowski) - eksplorują granice szczerości, rezygnując z nachalnej, wystudiowanej autokreacji. Ich artystyczne "ja" jest spójne, jednak dalekie od równowagi. Opowiadają emocją, wrażeniem - a czasem ciosem prosto w miękkie podbrzusze. "Zbędne życia" dotykają pierwotnych, uczuciowych pól magnetycznych, które nosimy w sobie od początków naszych własnych historii. Każdy z nas ma w sobie magazyn przedmiotów zbędnych i niechcianych - trudnych doświadczeń, wstydliwych korzeni. Jeśli przestrzeń osobistej piwnicy pozostaje szczelnie zamknięta, to śmietnikowo-klaustrofobiczny interior Halber i Żukowskiego móże odpychać niczym ładunek o tym samym biegunie.

Ja zaś w instalacji pary artystów-poszukiwaczy odnalazłam tkliwą ciekawość. I bezpieczeństwo.



-Tekst Natalii Fiedorczuk