COFAM SUBA | 22.07.2016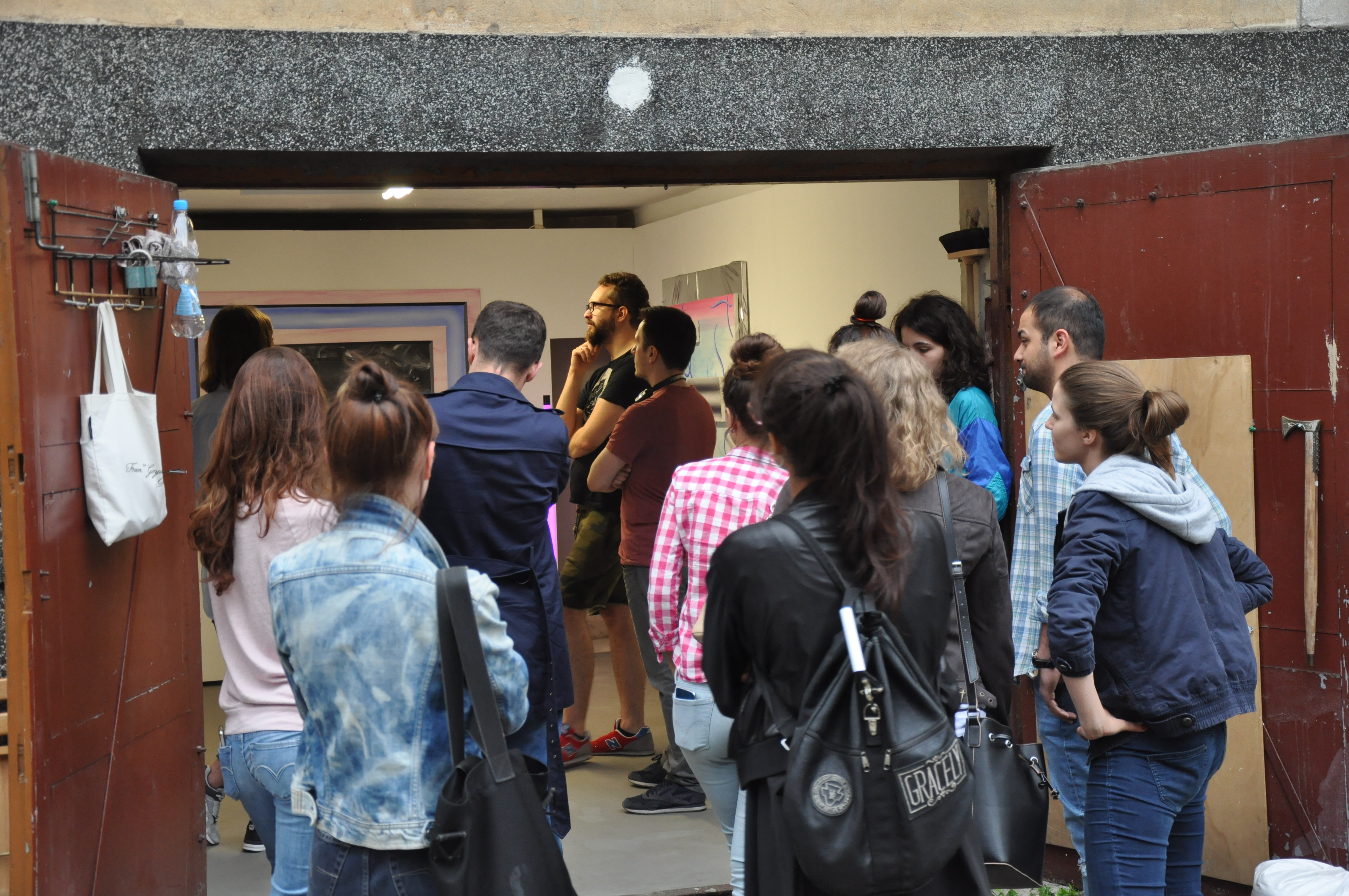 Being online is the key element. Staying outside the Web can carry the risk of being set aside and forgotten by others. The question then arises: is it worth the risk? Which choice is right and is the mere ability to choose good? You yourself decide what you watch, what you eat, what you do, how others see you. It's a big responsibility, but do not beat yourself up – you can build it all anew. Today's bad will be tomorrow's good and today's good will be tomorrow's bad. Anxiety is inevitable, but, after all, life is not so bad ︎. UNSUB is about the dilemmas of being on the Web. Have you ever had one of them? Have you ever unsubscribed a channel? If so, you know how it feels. The exhibition created for Stroboskop will try to shed some light on the question of choice, introducing the recipient to a tense vision of the Internet, where he or she can categorize the world using the criteria of good and evil. #everythingisinyourhands

Jagoda Dobecka – born in 1991 in Bystrzyca Kłodzka. She studied painting at the Academy of Fine Arts in Wroclaw. In her works she develops the theme of self-development, explores the twists and turns of Internet trends, mixing average-high art with low art. Aside from painting, she deals with the construction of utility objects, videos, and singing. Along with Iwona Ogrodzka and Anita Welter she creates a collective called Jaie Mała. She works as a curator at the Contemporary Art Gallery MD_S in Wroclaw.


(PL)
Kluczowym elementem jest bycie online. Pozostawanie poza siecią może nieść za sobą ryzyko bycia odsuniętym na bok oraz zapomnianym przez innych. Pojawia się więc pytanie: czy warto ryzykować? Który wybór jest odpowiedni i czy sama możliwość wyboru jest dobra?
Sam/a decydujesz o tym co oglądasz, co jesz, co robisz, jak widzą Cię inni. To duża odpowiedzialność, ale nie zadręczaj się – wszystko można zbudować na nowo. To, co dzisiaj jest złe, jutro będzie niezłe. To, co dzisiaj jest dobre, jutro będzie niedobre. Niepokój jest nieunikniony, ale przecież życie nie jest takie straszne ︎
"Cofam Suba" to rozterki na temat bycia w Sieci. Czy kiedykolwiek dotknęły Cię jakieś? Czy zdarzyło Ci się cofnąć subskrybcję jakiegoś kanału? Jeśli tak, wiesz jakie to uczucie. Stworzona w Stroboskopie sytuacja spróbuje naświetlić kwestię wyboru, wprowadzając odbiorcę w natpiętą wizję Internetu, gdzie sam może sklasfikować świat kierując sie kryterium dobra i zła.
#wszytkowtwoichrekach

Jagoda Dobecka – ur. 1991 w Bystrzycy Kłodzkiej. Studiowała malarstwo na Akademii Sztuk Pięknych we Wrocławiu. W swoich pracach rozwija temat samorozwoju, bada meandry internetowych trendów, mieszając sztukę przeciętnie wysoką z niską. Poza malarstwem zajmuje się budowaniem użytkowych obiektów, video oraz śpiewem. Wraz z Iwoną Ogrodzką oraz Anitą Welter tworzy kolektyw Jaie Mała. Pracuje jako kuratorka w Galerii Sztuki Współczesnej MD_S we Wrocławiu.